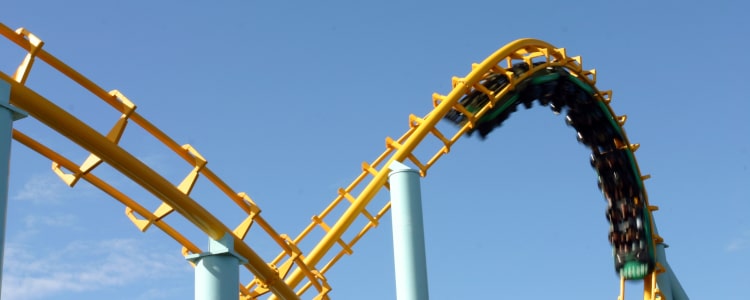 Wow, it's been quite the ride and I'm still on this magnificent journey!
I watched my parents struggle with their business and then later watched other people struggle with their businesses. My parents opened their business in 1983, when interest rates were nearing 20%! They spent their life savings to start this business and ended up taking out a second mortgage on their home to keep the business afloat. They eventually sold the business in 1991.
Being a bookkeeper, I've watched countless other people do the same or similar things. I've always felt helpless watching them struggle as I continued to do their books and hoped that they could find a good financial advisor or accountant to help them. I was just the bookkeeper.
Things began to change for me when, two friends, accountants, passed away 17 months apart. Neither one of them had systems in place that we could step in and see where they were at with client work. This sent me on a search for a system to implement in my business. If anything happened to me, I wanted to know that my husband would not have to go through what these two widows had just been through and that my client's transition to a new bookkeeper would be seamless.
I found Pure Bookkeeping. What a find it was!! Not only is there great systems and best practices but a wonderful group of incredible people to talk with. We have weekly Zoom calls where we, as members, can collaborate and discuss any challenges we might be facing.
"Woohoo, this is the life!" Or so I thought. But, I still was only The Bookkeeper. I still watched as my clients struggled with their business finances, feeling helpless.
Enter Lisa Campbell.
Just before going on our cruise last November, I had the opportunity to speak with Lisa of The Marcam Group. She's an incredible woman who's built her business helping entrepreneurs around their finances. In that conversation, I decided to join her Masterclass in which she helps bookkeepers like me, determine our goals and then get our systems and processes in place to reach those goals.
I had no idea at the time what an incredible journey this would be!
One of my primary goals was to become more than JUST The Bookkeeper…I want to be able to help my clients be profitable and end the struggle.
Lisa is a Certified Profit First Master. Upon hearing about Profit First, I did a You Tube search and found Mike Michalowicz. I was blown away!! I then bought the book and the pieces started falling into place for me. I lent the book to someone, don't remember who, and never got it back, so I bought the audio version of the book and listened to that! I've got to do this!!
Lisa has helped me build my systems and processes out, using the Pure Bookkeeping System and she has empowered me to become more than JUST The Bookkeeper!!
Two weeks ago I signed up as a Profit First Professional and am now so excited to be on another great part of this journey…one where I will actually be able to help
my clients!! I'm now more than just The Bookkeeper, I'm the bookkeeper that will actually help your business with Profit First Strategies and support to get you out of debt, get a regular paycheque and reap the rewards of being an entrepreneur, why you went into business in the first place!
I am The PF Bookkeeper!!